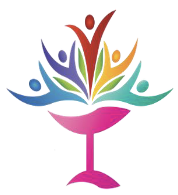 We welcome and encourage you to visit us, and engage in the many activities our congregation offers. Below you will find uplifting, social, activist, and volunteer activities available to you and to each member of our congregation.

---
---
Sundays
---
Worship Service is held every Sunday at 10:30 a.m. in the Sanctuary and on Zoom. Childcare available.
Sunday School, our religious education we call Lifelong Faith Exploration, provides an exciting program for children and youth. A library available through the UUA (Unitarian Universalist Association) provides the source material for classes. Our Whole Lives (OWL) is an award-winning sex education and coming-of-age program for older teens, providing a special teaching opportunity.
Quest invites you to join a collective journey of the mind and spirit, honoring the Latin word Quaere which means to search, to seek, and to question. It provides a great opportunity to express your thoughts, feelings and questions about a range of topics while getting to know other participants on a deeper level. The group discussion format welcomes participation. Upcoming topics are announced via email. Join us Sundays 9:15-10:15 A.M. in Dobkin Hall. Childcare available.
Sunday Fellowship Coffee Hour provides a time for members, friends, and visitors to engage with one another on a personal level while enjoying refreshments after each Sunday service.  Held in Dobkin Hall.
Soup Sundays, one Sunday each month from October to March, are casual lunch gatherings featuring delicious soups and desserts made by members of the Congregation. (Soup and dessert donations are always appreciated.)  Held in Dobkin Hall.
---
Monthly
---
Connections/Small Group Ministry recognizes that spiritual practice is enhanced by intentional relationships. Groups of 10-12 members meet monthly for meaningful discussions about various topics such as 'generosity,' 'fear,' and 'soul.' Membership in these popular groups is closed after the initial enrollment period; confidentiality is a promise upheld. Look for announcements or check with Rev. Dr. Kathy or Leslie O'Connor, Director of Faith Formation.
---
Monthly Open House Gatherings are hosted by members and friends in their home, apartment or HOA recreation room. They are scheduled for the second Sunday of each month, 4-7 p.m. These gatherings provide opportunities for newcomers and members to meet and get to know each other in a relaxed party-like atmosphere while enjoying food and conversation. Those attending bring a dish or beverage to share. Detailed information is distributed at Sunday services and is available in the Weekly Digest and on our Calendar of Activities. Join us! To learn more – email Roxie Morison at morisonroxie@gmail.com
---
Mondays
---
The Book Discussion Group provides participants an opportunity to gather once a month and join in a conversation about a common read. Participants rotate the position of discussion leader. The group meets on the third Monday of each month at 7:00 p.m. and meetings last about 90 minutes. To learn more – Email bookgroup@uucwnc.org
---
Tuesdays
---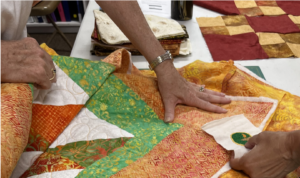 Chalice Quilters provide lap size quilts to congregants in need. They meet on the second Tuesday of every month from 1:00 p.m. to 3:00 p.m. While this is a service project for our church, the meetings are a lot of fun. People of all levels of sewing and quilting experience, including beginners, are welcome. To learn more – email quilters@uucwnc.org
The Full Moon women's group meets once a month on the Tuesday nearest the full moon. We welcome women of all ages. The group celebrates the cycles of our lives by observing and learning about Goddesses from many cultures and honors the feminine divine in each of us. Meetings are held in member's homes which promotes close personal relationships between members. To learn more – email fullmoon@uucwnc.org
---
Thursdays
---
Poetry Readers Group provides a time to breathe poetry – where the focus is on reading  (rather than writing) poetry.  If you like poetry and would enjoy sharing and reading poems with others, please join us. For inspiration view: Poetry Foundation, Poets.org, Poetry daily, Poetry International, Poetry Translation Centre. To learn more – email poetry@uucwnc.org.
ROMEOS (Retired Older Men Eating Out) gather for a casual lunch and conversation every other Thursday at 11:30 a.m. The ROMEOs have no agenda and no predefined topic of discussion. We talk about the current state of things and "solve" a few world problems over lunch. For restaurant and meeting information email romeos@uucwnc.org
---
Fridays
---
JUULIET (Just Unitarian Universalist Ladies Interested in Eating Together) gathers for lunch, to build and support women's friendships and to provide an easy to access and always-available social network for women new to the Congregation. The JUULIETs meet on the last Friday of the month with some adjustments around holidays. They also meet for other activities on various dates as scheduled. To learn more – email juuliets@uucwnc.org
Mah Jongg meets Friday afternoons at 1:00 p.m. in Dobkin Hall. The Mah Jongg group brings together people who enjoy the game and would like an organized group to play with on a regular basis. This is a friendly game; no money is exchanged. An email is sent out each week and it is important that members respond, as three players are needed to play. Players need an updated Mah Jongg card. To learn more – email mahjongg@uucwnc.org. Cards are also available from the National Mah Jongg League, Inc.
---