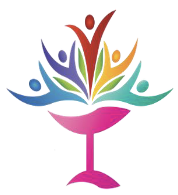 Take advantage of our Activities and Actions Guide – our "Resource Handbook" – which describes activities and services offered to our congregation. Plus discover opportunities to volunteer, to give of yourself, to act, so we may realize all our dreams for a better world. Together we create a force for good more powerful than any of us alone could be.
---
---
Our Resource Handbook – our activities and actions guide – details our congregation's activities, committees and teams including Contact Information. It contains:
» Section 1  Connect lists all of the activities and services available to you and our congregation.
» Section 2  Serve Our Congregation
» Section 3  Serve Our Community
Section 2 & Section 3 list all volunteer and giving opportunities, detailing the committees, groups and teams where a commitment of time and/or specific skills may be required.
Click to Download the Resource Handbook
---
---