September 29, 2019
9:30am & 11:00am
Led by Worship Team w/Choir
Religious Education at 9:30am
/content/uploads/2018/02/uucw-logo.png
0
0
julie
/content/uploads/2018/02/uucw-logo.png
julie
2019-09-15 14:00:48
2019-08-23 11:19:01
Sunday Worship 2019-09-29
September 22, 2019
9:30am & 11:00am
Led by Rev. Cheryl
Religious Education at 9:30am
/content/uploads/2018/02/uucw-logo.png
0
0
julie
/content/uploads/2018/02/uucw-logo.png
julie
2019-09-08 14:00:39
2019-08-23 11:17:38
Sunday Worship 2019-09-22
Welcome
Welcome to the Unitarian Universalist Congregation of Wilmington, NC. Since 1968 we have been, and continue to be, a voice for liberal religion in Southeastern North Carolina. We are a vibrant community of people who explore our faith in an open and free environment, supporting one another in our search for truth and meaning.
Through our many programs we seek to build a caring community among our members and friends who support each other in all the many stages of life. And we take our faith into the world in many ways to help create a world of peace and justice for all people.
If you have been looking for a place to call your spiritual home, we hope that here you will find a place that will comfort you and challenge you, spiritually and intellectually.
We welcome all who are of kind hearts and open minds, just as you are, whoever you are.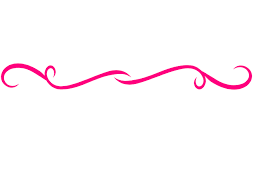 TENTH ANNIVERSARY CELEBRATION
Please set some time aside on the weekend of September 27th thru 29th for Rev. Cheryl's 10th Anniversary Celebration! There are three (3) separate events to choose from – come to one, come to all 3, whatever you wish! Friday is our family-friendly Bowling Party at Ten Pin Alley. Saturday holds a reception for Rev. Cheryl 5 to 7pm, before the Roy Zimmerman Concert (Concert tickets sold at the door OR from Martha and Thea). Sunday is our fabulous Potluck lunch after 2nd service. Please sign up in Dobkin Hall if you'd like to assist with set-up or clean-up Sat. or Sunday, AND sign up is REQUIRED for the Bowling Party, if you're interested. If you have any other questions, see Thea Hagepanos or Sylvia Quinn after service.
/content/uploads/2018/02/uucw-logo.png
0
0
julie
/content/uploads/2018/02/uucw-logo.png
julie
2019-08-28 11:30:05
2019-09-06 12:58:18
Anniversary Celebration
Friday, October 4th at 7pm
Hiroya Tsukamoto in Concert
This innovative guitarist and composer fuses folk, jazz and world music. Hiroya Tsukamoto's instrumental abilities and compositions take audiences on an engaging journey.
Advanced tickets can be purchased during coffee hour or by emailing tickets@uufwilmington.org
Tickets are $20 or what you can afford.
/content/uploads/2018/02/uucw-logo.png
0
0
julie
/content/uploads/2018/02/uucw-logo.png
julie
2019-08-17 01:00:16
2019-09-17 11:58:37
Hiroya Tsukamoto in Concert