December 18, 2022
Tis A Gift
Led By Rev. Kathy
10:30am In-Person & Zoom
Click here to Join Worship
9:15am Quest
10:30am Religious Education
/content/uploads/2018/02/uucw-logo.png
0
0
julie
/content/uploads/2018/02/uucw-logo.png
julie
2022-12-04 14:00:00
2022-11-22 11:54:20
Sunday, December 18, 2022
December 11, 2022
There's a Feeling in the Air
Led By Rev. Kathy
10:30am In-Person & Zoom
Click here to Join Worship
10:30am Religious Education
QUEST Led by Heidi Kaufman
A Pocketful of Wonder!
9:15am in person, Dobkin Hall
/content/uploads/2018/02/uucw-logo.png
0
0
julie
/content/uploads/2018/02/uucw-logo.png
julie
2022-11-27 14:00:00
2022-12-06 10:42:20
Sunday, December 11, 2022
MASKING OPTIONAL
PLEASE BE KIND TO THOSE WHO MAKE A CHOICE
ABOUT MASKING THAT IS DIFFERENT THAN YOURS.
Welcome
Welcome to the Unitarian Universalist Congregation of Wilmington, NC. Since 1968 we have been, and continue to be, a voice for liberal religion in Southeastern North Carolina. We are a vibrant community of people who explore our faith in an open and free environment, supporting one another in our search for truth and meaning.
Through our many programs we seek to build a caring community among our members and friends who support each other in all the many stages of life. And we take our faith into the world in many ways to help create a world of peace and justice for all people.
If you have been looking for a place to call your spiritual home, we hope that here you will find a place that will comfort you and challenge you, spiritually and intellectually.
We welcome all who are of kind hearts and open minds, just as you are, whoever you are.
REPRODUCTIVE RIGHTS MATTER
At the Unitarian Universalist Congregation of Wilmington, we affirm that reproductive health care and the right to choose are consistent with our principle to promote the dignity and worth of every person. We support access to legal and safe abortion and pledge our efforts to assure that this right is not abridged in North Carolina.
BLACK LIVES MATTER
At the Unitarian Universalist Congregation of Wilmington we believe that  Black Lives Matter, and commit ourselves to the work before us to proclaim and protect the inherent worth and dignity of every person; and to seek justice, equity and compassion in human relations.
We further pledge to continue to examine our own actions as we strive to confront and dismantle racism in ourselves and in our community.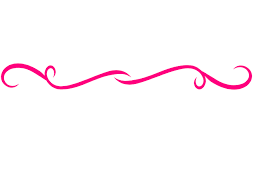 UU Elevator Speech Workshop: Dec. 8 & Dec 15, 6:30pm – 8:00pm
or Dec. 11 & Dec. 18, 9:00am – 10:15am
Discussion will cover what makes a liberal religion and the cornerstones of UU theology. What do Unitarian Universalists believe anyway? Process your thoughts in order to clearly articulate your answer to this question.
/content/uploads/2018/02/uucw-logo.png
0
0
julie
/content/uploads/2018/02/uucw-logo.png
julie
2022-10-31 10:41:00
2022-11-23 10:56:03
UU Elevator Speech Workshop