October 28, 2018
9:30 am & 11 am
Led by Worship Team
Religious Education at 9:30 am
/content/uploads/2018/02/uucw-logo.png
0
0
julie
/content/uploads/2018/02/uucw-logo.png
julie
2018-10-14 14:00:42
2018-07-26 14:43:34
Sunday Worship 2018-10-28
October 21, 2018
9:30 am & 11 am
Led by Rev. Cheryl with the Choir
Religious Education at 9:30 am
/content/uploads/2018/02/uucw-logo.png
0
0
julie
/content/uploads/2018/02/uucw-logo.png
julie
2018-10-07 14:00:58
2018-07-26 16:56:56
Sunday Worship 2018-10-21
Welcome
Welcome to the Unitarian Universalist Congregation of Wilmington, NC. Since 1968 we have been, and continue to be, a voice for liberal religion in Southeastern North Carolina. We are a vibrant community of people who explore our faith in an open and free environment, supporting one another in our search for truth and meaning.
Through our many programs we seek to build a caring community among our members and friends who support each other in all the many stages of life. And we take our faith into the world in many ways to help create a world of peace and justice for all people.
If you have been looking for a place to call your spiritual home, we hope that here you will find a place that will comfort you and challenge you, spiritually and intellectually.
We welcome all who are of kind hearts and open minds, just as you are, whoever you are.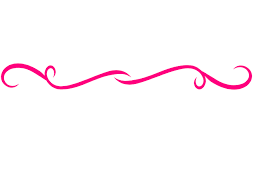 The Unitarian Universalist Congregation of Wilmington is pleased to host Roy Zimmerman, Saturday October 13 at 7:30pm in the sanctuary.
Roy Zimmerman is America's foremost political satirist who is touring the country delivering some of the smartest satirical songs that have ever been written. His new "Rize Up" show brings laughter and encouragement to progressive-minded people in the Age of Trump. Zimmerman's sharp-witted, intelligent, and humorous original songs are funny and forceful gems – each an affirmation of Peace and Social Justice. "Sometimes I think satire is the most hopeful and heartfelt form of expression" says Roy, "because in calling out the world's absurdities and laughing in their face, I'm affirming the real possibility for change."
Tickets are $20 or pay what you can, and they are available from Martha Brophy, Thea Hagepanos, and at the door.
/content/uploads/2018/02/uucw-logo.png
0
0
julie
/content/uploads/2018/02/uucw-logo.png
julie
2018-10-02 11:26:07
2018-10-14 00:05:16
Roy Zimmerman Oct. 13 at 7:30pm