June 14, 2020
10:30am
Led by Rev. Cheryl
/content/uploads/2018/02/uucw-logo.png
0
0
julie
/content/uploads/2018/02/uucw-logo.png
julie
2020-05-31 14:00:19
2020-05-28 13:24:18
Sunday Worship 2020-06-14
June 7, 2020
10:30am
Led by Rev. Cheryl
/content/uploads/2018/02/uucw-logo.png
0
0
julie
/content/uploads/2018/02/uucw-logo.png
julie
2020-05-17 14:00:39
2020-05-28 13:18:21
Sunday Worship 2020-06-07
JOIN US FOR SUNDAY WORSHIP AT 10:30 am
Welcome
Welcome to the Unitarian Universalist Congregation of Wilmington, NC. Since 1968 we have been, and continue to be, a voice for liberal religion in Southeastern North Carolina. We are a vibrant community of people who explore our faith in an open and free environment, supporting one another in our search for truth and meaning.
Through our many programs we seek to build a caring community among our members and friends who support each other in all the many stages of life. And we take our faith into the world in many ways to help create a world of peace and justice for all people.
If you have been looking for a place to call your spiritual home, we hope that here you will find a place that will comfort you and challenge you, spiritually and intellectually.
We welcome all who are of kind hearts and open minds, just as you are, whoever you are.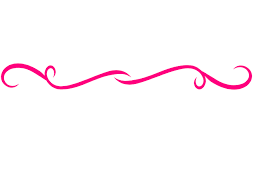 The Board of Trustees would like to remind all UUCWNC members of two upcoming Zoom meetings:
Our Annual Congregational Meeting will take place by use of Zoom on Sunday, June 7 at 11:30am, following a brief break after that morning's service. Because the meeting is intended for members only, the login process may be a bit more complicated than on our typical Sunday morning; please be patient as we all gather together.
A big part of the Annual Meeting involves approving the new year's budget, and folks sometimes have questions to ask and opinions to share. In anticipation of that, we have also scheduled an informational meeting for Q and A and discussion time (no action to be taken) one week prior to the Annual Meeting; Sunday, May 31 in that same 11:30am window.
As those dates draw nearer, members will receive additional information by email, giving further details on logging in, asking questions, voicing opinions and voting. Thanks for being flexible as we work our way through these sometimes trying times.
/content/uploads/2018/02/uucw-logo.png
0
0
julie
/content/uploads/2018/02/uucw-logo.png
julie
2020-05-28 13:21:43
2020-05-28 13:21:43
Annual Meetings
Our Zoom Room is open for tea time Tuesdays and Thursdays at 3pm. Bring a cup of tea or coffee or whatever your favorite beverage is and just spend a few moments together seeing and sharing with each other. *Beginning Monday, May 18 Tea Time will only be held on Tuesday's & Thursday's of each week.
/content/uploads/2018/02/uucw-logo.png
0
0
julie
/content/uploads/2018/02/uucw-logo.png
julie
2020-03-31 10:30:53
2020-05-21 13:59:57
Tea Time