December 23, 2018
9:30 am & 11 am
Led by Rev. Cheryl and Choir
Religious Education
/content/uploads/2018/02/uucw-logo.png
0
0
julie
/content/uploads/2018/02/uucw-logo.png
julie
2018-12-09 14:00:40
2018-07-26 13:43:11
Sunday Worship 2018-12-23
December 16, 2018
9:30 am & 11 am
Led by Rev. Cheryl with the Choir
Religious Education at 9:30 am
/content/uploads/2018/02/uucw-logo.png
0
0
julie
/content/uploads/2018/02/uucw-logo.png
julie
2018-12-02 14:00:12
2018-07-26 16:57:52
Sunday Worship 2018-12-16
Welcome
Welcome to the Unitarian Universalist Congregation of Wilmington, NC. Since 1968 we have been, and continue to be, a voice for liberal religion in Southeastern North Carolina. We are a vibrant community of people who explore our faith in an open and free environment, supporting one another in our search for truth and meaning.
Through our many programs we seek to build a caring community among our members and friends who support each other in all the many stages of life. And we take our faith into the world in many ways to help create a world of peace and justice for all people.
If you have been looking for a place to call your spiritual home, we hope that here you will find a place that will comfort you and challenge you, spiritually and intellectually.
We welcome all who are of kind hearts and open minds, just as you are, whoever you are.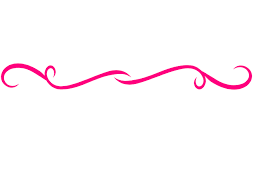 Christmas Tree Decorating Party!
Please join us on Saturday, December 15th 2:00 – 5:00pm Young and old will make decorations, eat Christmas cookies, sing carols and decorate our Sanctuary tree! If you are a musician, please bring your instrument for a casual jam. Craft materials will be provided, and crafting ideas will be suitable for all ages, so bring the kids and the grandparents! This is sure to get you in the holiday spirit!
/content/uploads/2018/02/uucw-logo.png
0
0
julie
/content/uploads/2018/02/uucw-logo.png
julie
2018-12-04 12:15:19
2018-12-04 12:15:19
Christmas Tree Decorating Party