Lifelong Faith Exploration for Children and Youth
Lifelong Faith Exploration ('Sunday School') offers students a welcoming, joyful, spirited space to learn & grow into their own unique spiritual beliefs. Our religious education is called Lifelong Faith Exploration to reflect our belief that there is no 'one truth', that everyone is on an ever evolving spiritual learning journey. All children of members and visitors are welcome to participate!
Classes are offered at 10:30 a.m. during our service. Infant and toddler care is also available.
---
---
Grades 4 & Up | Fall 2023 & Spring 2024 > World Religions | "Our Neighboring Faiths"
Religions from around the world inform our Unitarian Universalist faith. We are quite excited to launch "Our Neighboring Faiths", a program where students will learn about the history, culture, and theology of a selected religion. We'll also attend a local worship service of the religion, and then reflect on what we have learned.
"Our Neighboring Faiths" is frequently cited as a 'favorite' program of graduating students. This experiential approach has the effect of immersing the student in the subject matter, while enabling students of all ages to form lasting relationships.
The success of the program depends on the participation of the adults from UUCWNC.
Volunteers Needed – How you might participate:
Class Leader/Instructor: Do you know a lot about a specific religion, and want to share your knowledge?
Guest Speaker/Lender of Artifacts: Would you like to share your personal experiences in a particular religion, or share artifacts such as rosary beads, a menorah, a prayer rug?
Student: Do you want to learn about a religion along side students of all ages.
Driver/Chaperone: Do you want to transport / chaperone students as they travel to experience another faith practice?
Liaison to a Community Faith Resource: Are you able to connect our R.E. staff to a local faith community resource that we may contact?
To participate, click here to sign up for a specific religion and the role you wish to play.
You will be able to sign up for more than one religion/role. UUCWNC Religious Education Staff will contact you to confirm your sign-up and discuss details. Dates are tentative and subject to change, but we will keep you informed in a timely manner.
---
---
Grades 1-3 | Fall 2023 & Spring 2024 > Signs of Our Faith: Being UU Every Day
1st – 3rd Grade
This program raises a foundation of understanding Unitarian Universalism theology, enabling children to interpret the world around them through the lens of a liberal religious faith. Children will look for signs of their faith in themselves, their relationships, in the UUCWNC congregation, and in the larger community and world.
Program goals include:
Identify common traits or characteristics of faithful Unitarian Universalists, including revering life, being welcoming, finding beauty in our uniqueness, and sharing leadership.
Encourage and guide children to live their UU faith in their everyday lives.
Explore the nature of rituals, particularly religious rituals, and the role they play in our lives.
Build leadership skills.
---
Our Teachers
Our teachers are trained in active listening techniques and apply our UU principles of love, acceptance, and respect as part of our covenant with each other. Children quickly recognize UUCWNC as a safe space in which to express themselves genuinely as they explore their deepest thoughts about the world around them.
---
Parents
Parents choose Unitarian Universalist religious education for many reasons including our community dynamic that helps raise our children to become kind, respectful, fair-minded and caring – yet strong enough to 'Side with Love' and fight for justice. We nurture truth-seeking spirituality and progressive moral values that shape our children as they grow.
Participation in UUCWNC worship services, social justice work, and multi-generational gatherings provide parents with opportunities to live their faith as role models for their children, reinforcing the lessons taught at home.
---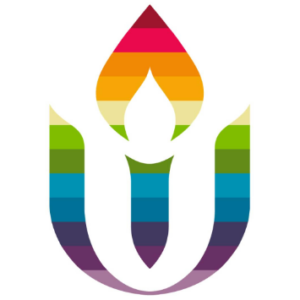 We Believe
In our church, we believe it is important to learn about things from many different sources. The Unitarian Universalist Sources are foundational to religious education programming at UUCWNC, and include:
Direct experience of the mystery and wonder of life

Jewish and Christian teachings of God's love

Inspiring wisdom from the world's diverse religions

Earth-centered traditions which celebrate the sacred circle of life

Humanist teachings which support reason and the results of science

Words and deeds of prophetic, inspiring people
---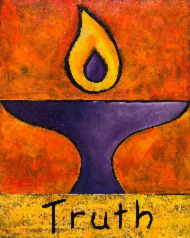 LFE Resources
UUCWNC's Director of Lifelong Faith Exploration (DLFE) is eager to help you to develop, grow and renew your family's spiritual practices. Inspiring Unitarian Universalist Association (UUA) materials include multi-media resources for individual and family faith development. Webinars are available for free (or almost free) on a variety of topics, such as how to answer your child's toughest questions, how to advocate for your LGBTQ+ teen, and other timely topics.  The UUA maintains an in-house publishing company that promotes books for insight and timely articles about current events of particular interest to UU's. UUCWNC's DLFE is expert at navigating the abundance of resources to find a perfect match for your interests.  
---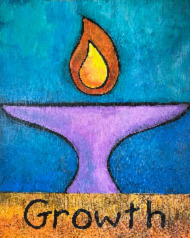 To Learn More about youth religious education programming please contact:
UUCWNC's Director of Lifelong Faith Exploration at leslie@uucwnc.org
---