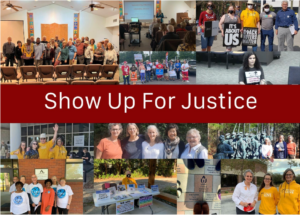 Social Justice Ministry @ UUCWNC 
Dedicated to putting faith into action, we work to inspire participation in social justice programs throughout North Carolina, often collaborating with community partners. 
---
---
Social Justice Resources:
Here are some resources including articles, books, websites, and organizations: 
Changing Racial Demographics: New Hanover, Brunswick & Pender Counties and NC
Resources on the 1898 Wilmington, NC Massacre and Coup d'État
Wilmington (NC) Coming to the Table (Facebook Group)
New Hanover County Community Remembrance Project (NHCCRP on Facebook) 

Cape Fear Rising

by Philip Gerard (January, 1994, Reissued 25th Anniv. Ed. Paperback – May 7, 2019)

Wilmington's Lie

by David Zucchino (January 19, 2021)

A Day of Blood: The 1898 Wilmington Race Riot

by LeRae Sikes Umfleet (August 1, 2020)

Democracy Betrayed: The Wilmington Race Riot of 1898 and Its Legacy

, edited by David Cecelski and Timothy Tyson (November 10, 1998)
Additional books/websites/organizations:
"

The 1619 Project"

by Nicole Hannah-Jones (New York Times Magazine Interactive)

The 1619 Project: A New Origin Story  – Published November 16, 2021 by Nikole Hannah-Jones
An Indigenous Peoples' History of the United States (REVISIONING HISTORY) September 16, 2014
by Roxanne Dunbar-Ortiz

ReVisioning History for Young People 

(3 book series)

The Indigenous People's History of the United States

by Roxanne Dunbar-Ortiz.

The Rebellious Life of Mrs. Rosa Parks by Jeanne Theoharis

A Queer History of the United States for Young People by Michael Bronski (Author)

"The Long History of Anti-Latino Discrimination in America"

.

(history.com, Blakemore, E., 2018) 

 "

11 Moments From Asian American History That You Should Know".

(Time.com APRIL 30, 2021, Waxman, O. B., & Cachero, P.)

How To Be an Antiracist

and

Stamped from the Beginning

by Ibram X. Kendi (Aug 13, 2019)

White Fragility

and

Nice Racism

by

by 

Dr. Robin DiAngelo

 and 

Michael Eric Dyson (

Jun 26, 2018)

The Racial Healing Handbook

by Anneliese Singh (Aug 1, 2019)

Sokoto House, 1213 Dawson St., Wilmington, NC
Burnett-Eaton Museum,  410 N. 7th St. Wilmington, NC
Unitarian Universalist – National and NC UU Social Justice websites:
UNDER CONSTRUCTION | MORE RESOURCES COMING SOON | UNDER CONSTRUCTION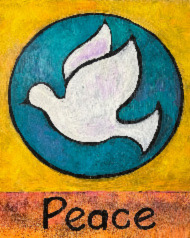 SJM Meets 7 – 8:30 p.m., every 2nd Monday of the month, Classroom #1 at 4313 Lake Avenue, Wilmington, NC.
Everyone is welcome! Questions? Please email sjm@uucwnc.org
For the latest news & events:
"We, the members of the Unitarian Universalist Congregation of Wilmington, North Carolina (UUCWNC) covenant to affirm and promote: journeying toward spiritual wholeness by working to build a diverse, multicultural Beloved Community by our actions that accountably dismantle racism and other oppressions in ourselves and our institutions."*
*The 8th Principle of Unitarian Universalism was adopted June 11th, 2023 during our Annual UUCWNC Congregational Meeting.